About Farah Dermatology
Since 1980, the Farah Doctors have specialized in general adult and pediatric dermatology, lasers, integrative dermatology, dermatopathology, dermatologic surgery and MOHS surgery, photodynamic therapy and cosmetic dermatology and the latest in hair regrowth techniques. With over 60 years of service, our practice knows what it takes to uncover the root of your skin issue and ensure you discover that radiant appearance you deserve. Read more about our Success Story.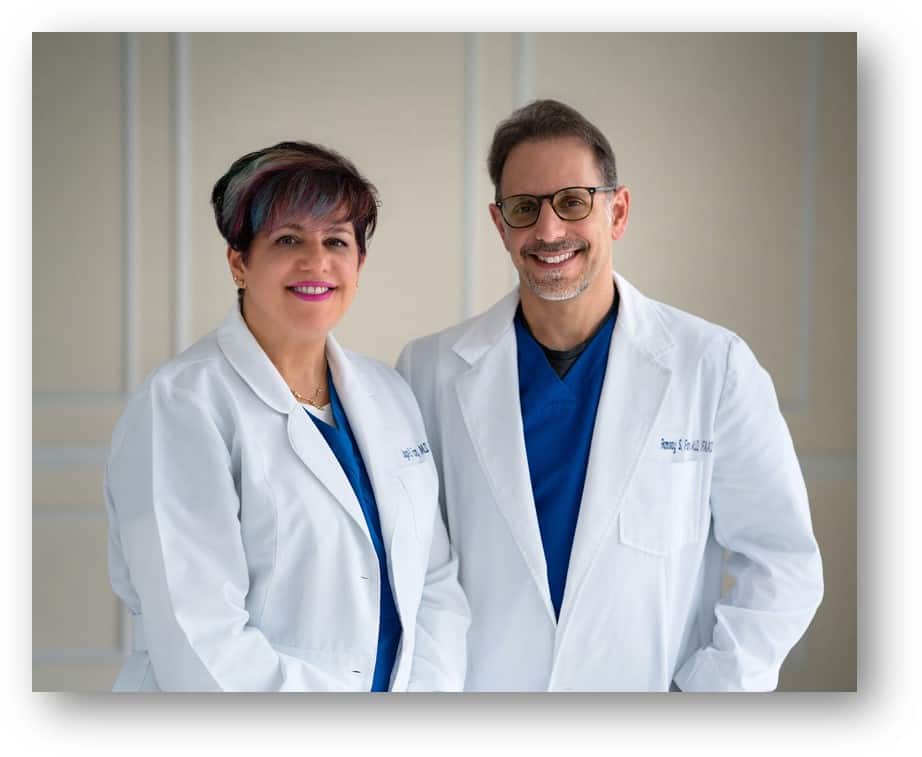 About Dr. Fuad Farah
Dr. Fuad Farah, the founder of the practice remains in the position of emeritus consultant after having retired in 2015. Dr. Fuad Farah is a Professor of Medicine and was previously the chief of Dermatology at the Upstate Medical Center for 25 years. Dr. Farah is a graduate of the American University of Beirut where he completed a residency in Internal Medicine. Subsequently, he was the recipient of a prestigious Rockefeller Foundation Scholarship in Immunology and Dermatology at Barnes Hospital (Washington University) in St. Louis, MO. There, he trained under Dr. Hermann Eisen, a world-class Immunologist, currently at The Massachusets Institute of Technology (MIT). Upon completion of his training, Dr. Farah returned to the American University of Beirut. There he quickly rose to national and international prominence as a Professor of Medicine and Dermatology.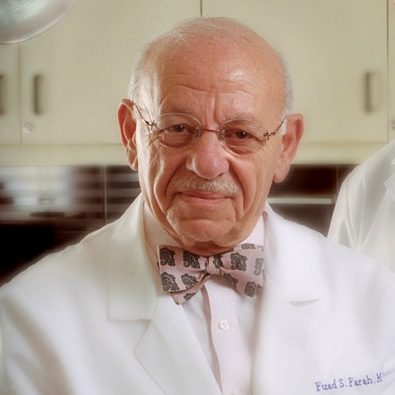 About Dr. Ramsay S. Farah
Dr. Ramsay Farah is currently Chief of Dermatology at the SUNY Upstate Medical University in Syracuse, New York, where he additionally holds an appointment as Associate Professor of Pathology. He is also in private practice with his father, Dr. Fuad S. Farah, the founding member of the Farah Dermatology and Cosmetics.Dr. Ramsay Farah attended Syracuse University, where he majored in honors-program history, graduating magna cum laude. He completed his medical education at the SUNY Upstate Medical University in Syracuse, graduating in 1995, followed by an internship in Internal Medicine at the Dartmouth-Hitchcock Medical Center in New Hampshire. He was then accepted into the prestigious Dermatology Residency Program at Barnes-Jewish Hospital in St. Louis, Missouri, graduating with board certification in that specialty in 1999. He spent an additional year at Barnes in the very competitive field of Dermatopathology, acquiring board certification in that subspecialty in 2001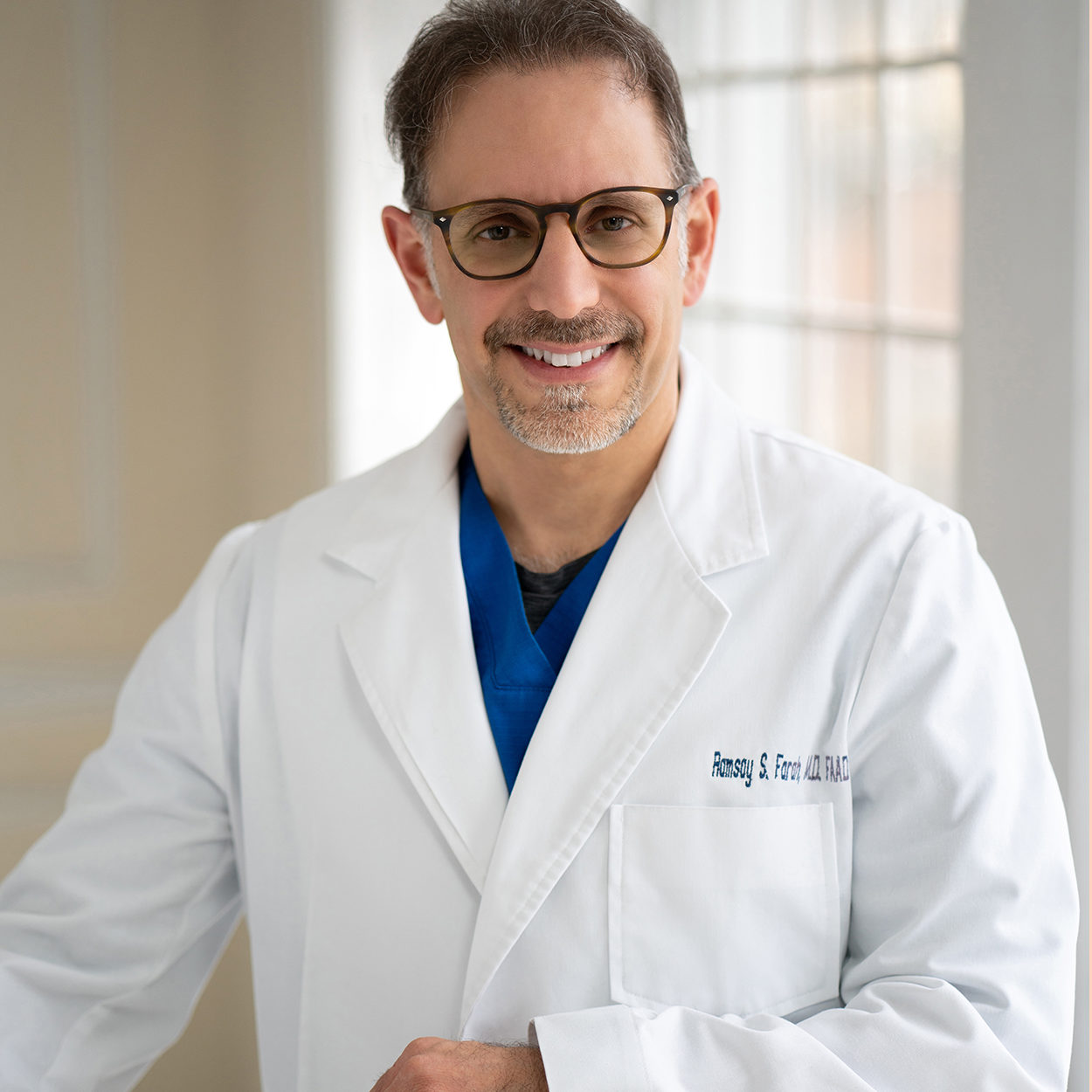 About Dr. Joyce B. Farah
Dr. Joyce B. Farah is an Assistant Professor of Medicine at SUNY Upstate Medical University. Having completed a fellowship at the prestigious Roswell Park Cancer Institute Dr. Farah is an expert in Photodynamic therapy – a cutting-edge procedure for the treatment of pre-cancers and skin cancers. She was Chief Resident in Dermatology at SUNY Buffalo and brings her talent and wealth of information to the practice. Like her father and brother, she is actively involved in both the private practice and in academics. At the hospital, her time is filled with teaching, lecturing, and seeing patients.In addition to her academic duties, Dr. Joyce B. Farah is also in private practice with her father, Dr. Fuad S. Farah, and her brother, Dr. Ramsay S. Farah, at Farah Dermatology and Cosmetics. Dr. Farah attended Syracuse University, where she majored in Psychology and French. She then completed a Masters in Foreign Language Education, while holding an assistant teaching position in the French Department. She subsequently spent several years teaching high school and junior high French locally with additional involvement in many local and state level organizations and events.In 1997, she was accepted to medical school at SUNY Upstate Medical University and graduated in 2001 with honors in several subjects.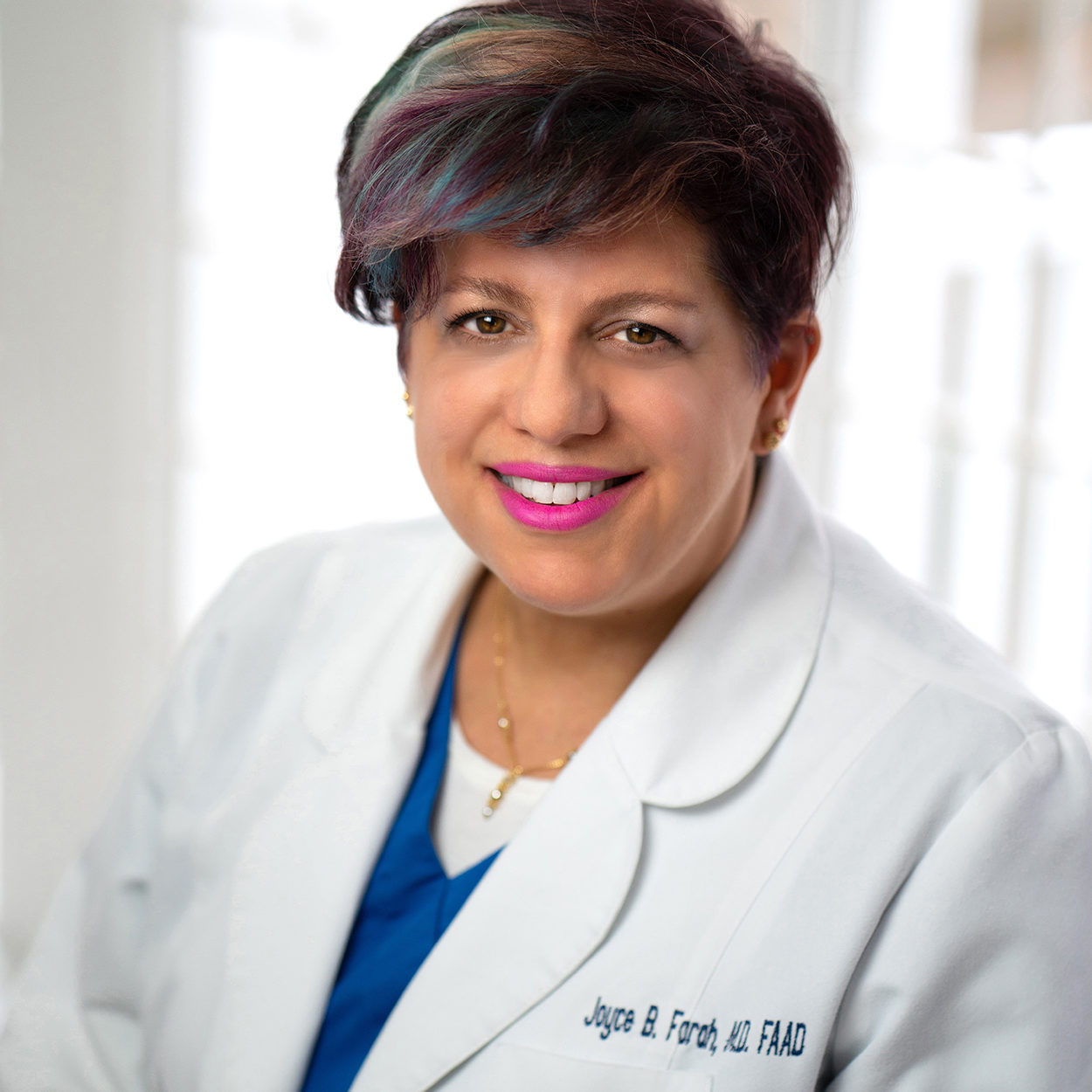 About Mona Farah
Mona Farah is both the wife of Dr. Fuad Farah and mother of Joyce and Ramsay,the doctors in the practice. Her presence makes this a truly unique "family practice". Mrs. Farah graduated from college with an Associates in Arts and a degree in Education. As the practice manager, she is responsible for ensuring that the office functions smoothly and efficiently, and assures that the high quality of care encountered in the exam rooms is met in all other aspects of the day-to-day running of the office.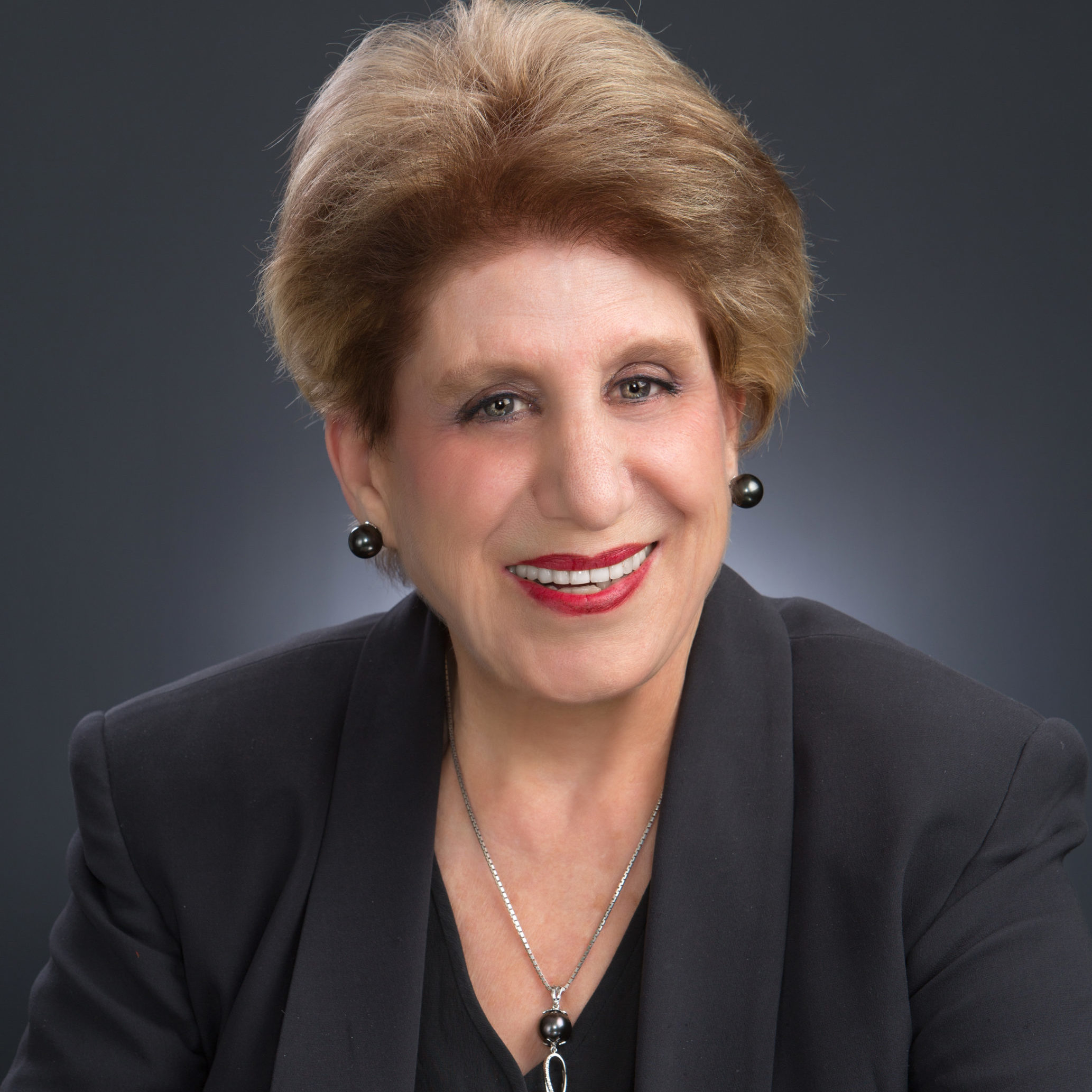 About Dr. Michelle Farah
Michelle Farah received her undergraduate degree in Biology in 2002 and her Ph.D. from SUNY Upstate Medical University in 2008. Her areas of study included Cell and Molecular Biology, Genetics, and Biochemistry. Her particular area of expertise was in the study of the actin cytoskeleton and in apoptosis (programmed cell death). This is of particular relevance to the development of skin cancer and skin aging. For this reason, Dr. Michelle Farah is particularly qualified in reviewing the scientific data behind all cosmetic and anti-aging products available at Farah Dermatology and Cosmetics. If it doesn't pass her scientific scrutiny, it doesn't get carried in our office.
Dr. Michelle Farah also manages the practice and applies her detailed, scientific methodology to ensure the smooth, efficient running of the practice.
Meeting Abstract:
Dracker R, WaldmanR, Farah M, Bayer B: Unique Cellular Profile of Secondary Placental Blood Collections Represent Potential Therapeutic Benefits, AABB Meeting, Philadelphia PA, October 25, 2014  
Academic Publications:
Diverse protective roles of the actin cytoskeleton during oxidative stress.
Farah ME, Sirotkin V, Haarer B, Kakhniashvili D, Amberg DC.Cytoskeleton (Hoboken). 2011 Jun;68(6):340-54
Conserved actin cysteine residues are oxidative stress sensors that can regulate cell death in yeast.
Farah ME, Amberg DC.Mol Biol Cell. 2007 Apr;18(4):1359-65
Bortezomib rapidly suppresses ubiquitin thiolesterification to ubiquitin-conjugating enzymes and inhibits ubiquitination of histones and type I inositol 1,4,5-trisphosphate receptor.
Xu Q, Farah M, Webster JM, Wojcikiewicz RJ.Mol Cancer Ther. 2004 Oct;3(10):1263-9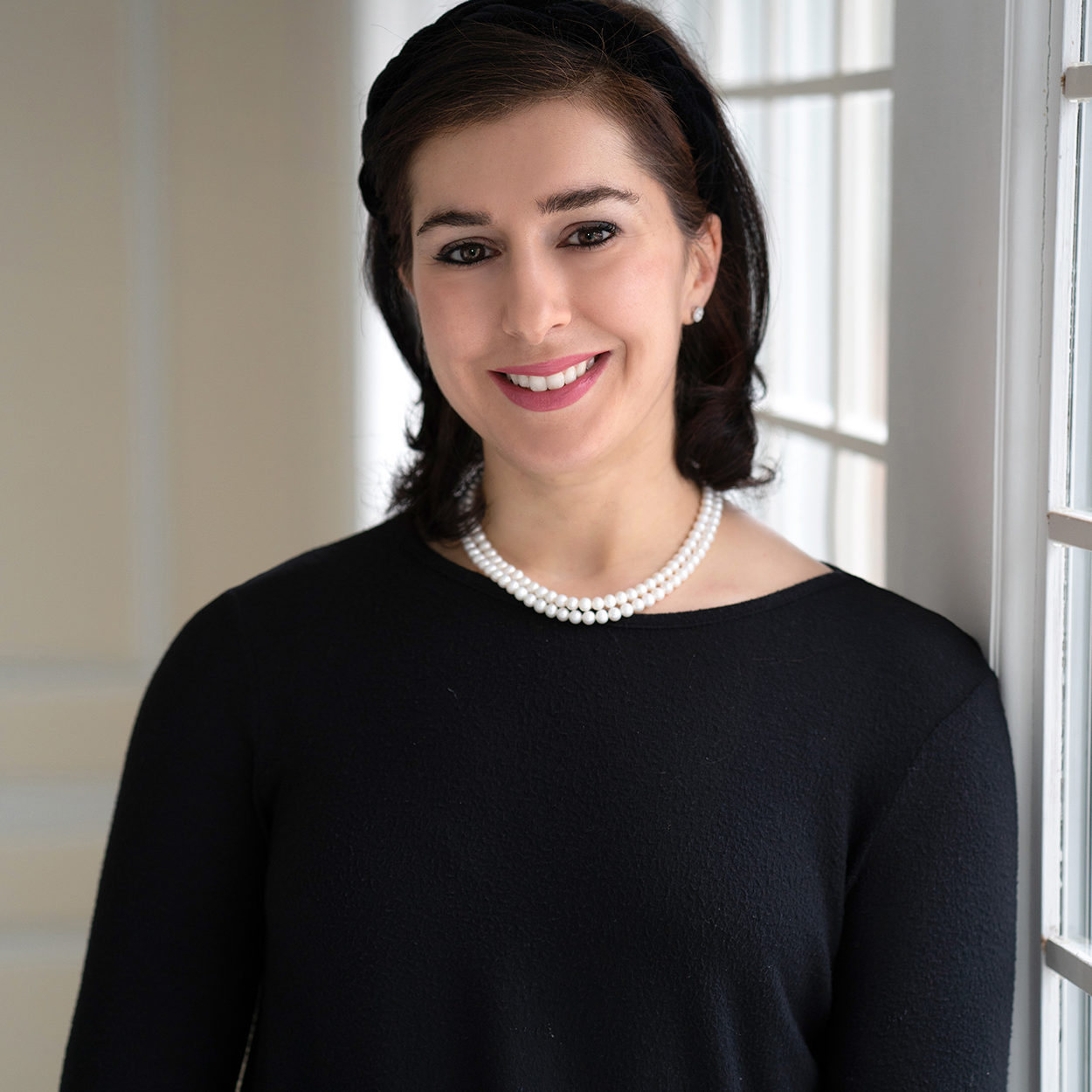 About Dina Montani
Dina is state-licensed in Aesthetics from Rochester, NY. She has wide expertise and experience in skincare and cosmeceuticals and an established clientele. While she is qualified to perform numerous procedures, including microdermabrasion, Hydrafacial, chemical peels, and laser hair removal and waxing, she always works in concert with and is supervised by our doctors. This combination of the aesthetic and medical worlds ensures the very best for our patients.
About Lisa Brown
Lisa Brown, RN BSN joined Farah Dermatology and Cosmetics in 2017. She completed her undergraduate through the dual degree partnership nursing program at LeMoyne College and St. Joseph's College of Nursing in Syracuse, NY. She received her Associates of Applied Science in Nursing through St. Joseph's College of Nursing in 2013, and her Bachelors of Science in Nursing through LeMoyne College in 2014.
Since 2014, Lisa has worked as a Registered Nurse in the Neonatal Intensive Care Unit at Crouse Hospital.
Lisa has always had a passion for wellness and good skincare practice for as long as she has known and pursued an interest in dermatology at Farah Dermatology and Cosmetics. She is qualified in multiple cosmetic treatments including hydrafacials, microneedling, PRP hair and skin treatments, lymphatic drainage, and works as a MOHS technician. She is
eager to continue furthering her knowledge of the industry which includes staying up to date in new treatments to provide the best possible information and service to her clients.